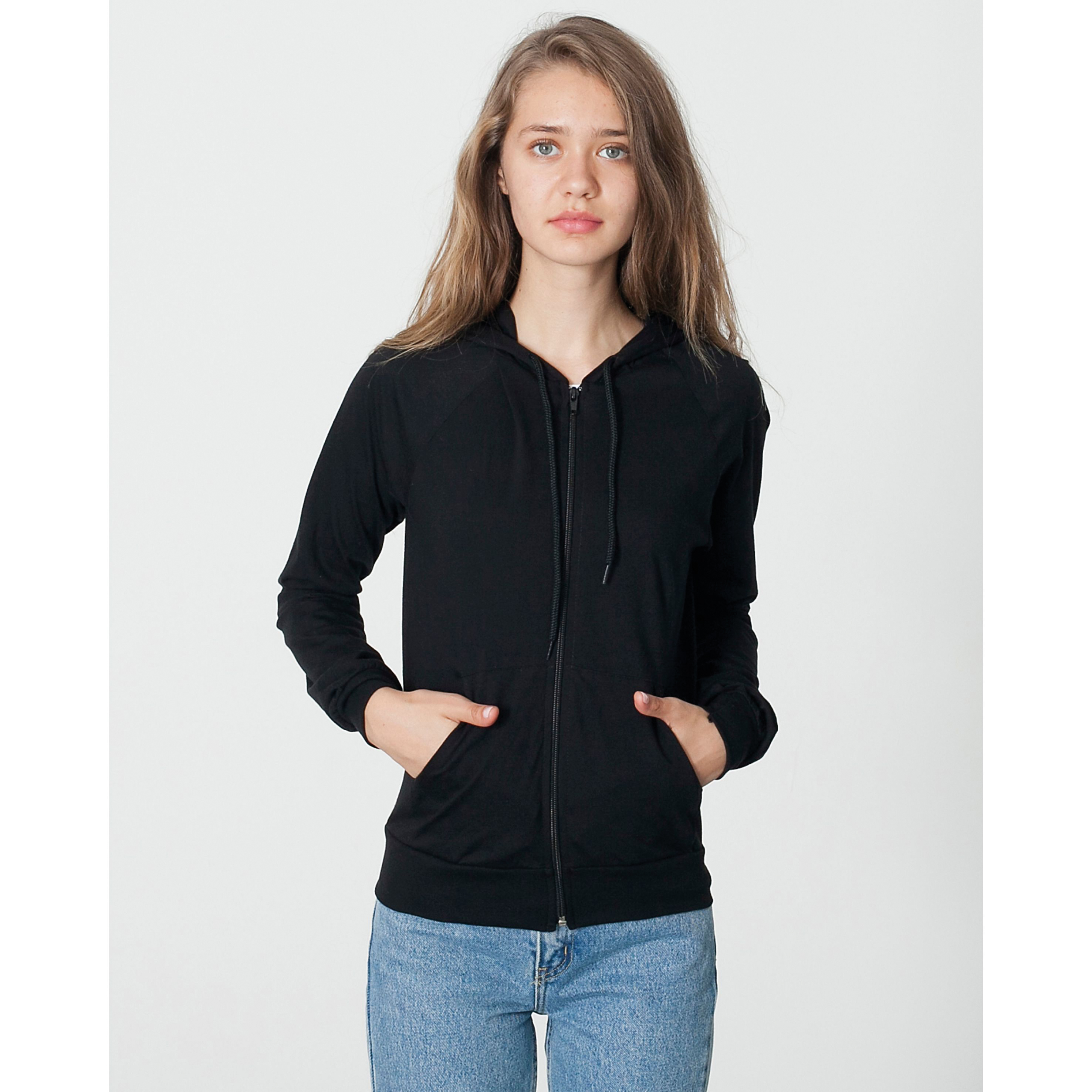 American Apparal Jersey Rits Dames Hoodie
€ 29 20
Exclusief 21% Btw

Voorraad: 6
Omschrijving
Unisex fine jersey zip hoodie (RSA2402) Vanaf €14,60
Code fabrikant: RSA2402
Fabric:
100% Cotton
Weight:
146gsm


* American Apparel is produced exclusively for the imprint industry. This product is not permitted to be sold into retail as an undecorated garment.
Size
Chest (to fit) XS - 30/32", S - 34/36", M - 38/40", L - 42/44", XL - 46/48"
A lightweight hoodie with kangaroo pockets and a matching nylon zip closure and drawcord.
Terug naar: alle dames hoodies
---
Staffelkorting
Bij 101Hoodies.nl kunt u al vanaf 1 stuks bestellen. Hoe groter het aantal is dat u afneemt des te meer korting u ontvangt per stuk. Met de onderstaande tabel kunt u zien hoeveel korting u ontvangt bij welk aantal.

| Aantal stuks | Prijs per stuk |
| --- | --- |
| 1 | € 29,20 |
| 10 | € 27,74 |
| 25 | € 26,28 |
| 50 | € 24,82 |
| 100 | € 23,36 |
Kenmerken van dit product